Greetings, Fellow Dreamer,
My name is Heather Elizabeth and I'd like to personally invite you to reclaim your innate potential, embody your truth, and flow with ease and empowerment in your life starting right now. Imagine using the energy that surrounds you at any moment to tap in to your true potential and manifest your heart's desires!
It brings me tremendous JOY to EMPOWER you to connect with and tap into the natural rhythms of Mother Earth and the Cosmos. The 13 Moon Dreamspell IS rEVOLutionizing the way that WE interpret the powerful energies of the sun, moon, stars, elements, all BEings and how WE experience the truth of ONENESS. Chances are you have never experienced 'time' in this way.
It is my dream to connect Seekers like you around the planet to consciously connect with this ancient wisdom. With this knowledge, you experience harmony consistently in your daily life and with fellow beings, instantly uplifting and elevating the vibration of our collective. I invite you to begin living the life of your dreams! You are on your own Hero/SHEro's journey to remembering the truth of who you are! Discovering the powerful archetypes that are a sacred part of your consciousness invites you to write your story from an inspired and empowered place. When given the opportunity to reclaim these significant parts of who you are, you are able let go of the old belief systems that hold you back and prevent you from BEing all that you are capable of BEing.
Join me and other like-minded, high vibe, fellow dreamers around the world in ALIGNING WITH NATURAL TIME! A way to begin this journey is by 'decoding' your Galactic Signature. The 13 Moon Dreamspell lineage has it's foundation in the ancient Mayan calendar system that seeded the potential for humanity's awakening to the natural patterns and cycles of creation. Similar to the mainstream path of astrology, within the Dreamspell, you hold an archetypal imprint based upon your birthday. As you deepen the knowing of the profound intentions surrounding your birth, a clarity comes through that is unlike any 'knowledge' you have have ever gained before. Your archetypal imprint within the Dreamspell is known as 'Your face before you had a face'. This archetype is comprised of one of 20 tribes and one of 13 tones. Your archetype, known as a Galactic Signature, is a blueprint for your Hero/SHEro's destiny in this lifetime. While many of us are accustomed to defining our astrology map by one of the twelve zodiac signs, the Dreamspell holds 260 archetypes, creating a unique and enlightening portal into your Divine purpose and innate potential. While traditional astrology follows the Gregorian calendar system, the Dreamspell is based upon a 28 day/13 month Galactic calendar year which holds the innate power of Natural Time. The 13 Moon Dreamspell IS a MAP OF SYNCHRONICITY. Once you step through the sacred gateway of Natural Time, your experiences of meaning and connection are never-ending...
In Lak'ech ( I AM another yourSelf),
Heather Elizabeth, Evolutionary Leader, Ceremonialist, and Visionary

I have been a channel for the wisdom of the Dreamspell for several years and have offered Galactic Archetype Activations to countless Seekers. The intuitive readings provide the framework for you to DREAM your life with your heart and mind wide open. Through a reading, you will gain awareness of the unique and precious ways that you hold the imprint of your Galactic Archetype. You will be gifted your personalized 'Galactic Birth Certificate' that will serve as a template for the reading. This certificate reveals the archetypal energies that were present within the Dreamspell the day that your Soul chose to incarnate during this phenomenal lifetime; your Dreamspell mantra; your Dreamspell compadres known as your 'Earth Family'; and the Divine Feminine archetype that is your Goddess Guide. As a 'Modern Day Wizard', I align with the intention of BEing in full presence by tuning in to your vibration and what is asking to be revealed for your best and highest good at this moment of your journey. The readings are offered virtually and will be recorded so that you may revisit the information whenever you are called to. I AM GRATEFUL to BE BLESSED as a keeper of the beLOVEd lineage of the 13 Moon Dreamspell! To schedule your Galactic Archetype Activation, please CLICK HERE
'I AM a Planetary Wizard, receptive to the voice of Spirit that guides me, as I enchant and empower kin to embrace the timelessness of their soul and manifest their heart's desire.'

Abbie Cosmic Wind Pedraza, Owner and Founder of StudioPOP Indoor Cycling and Yoga and POP LIFE Business Coaching shares about her Galactic Archetype ACTivation.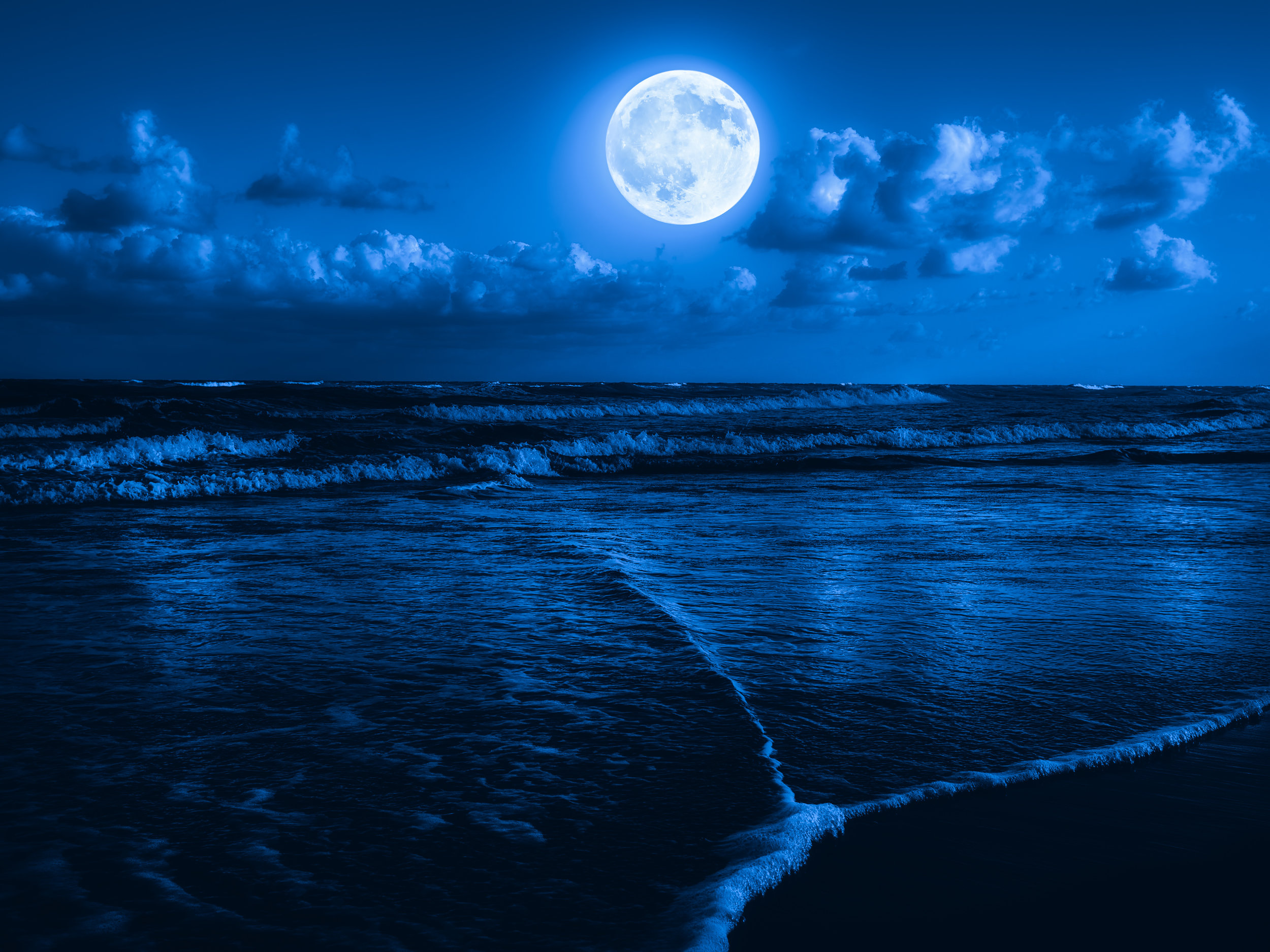 Imagine joyously navigating the energies of...
Full Moons, New Moons, Equinoxes, Solstices, Galactic Activation Portals, Power Days, Global Rainbow Bridge Activations, Divine Feminine Archetypes and more!
Cosmic Moon of Presence
Totem Animal*turtle
thursday, june 27th, 2019 (cosmic Moon Day 1, Kin 245 red spectral serpent)-wednesday, june 24th , 2019 ( cosmic Moon Day 28, Kin 12 yellow crystal human), year of the red cosmic moon
endure/transcend/presence
BELOVEd Friends and Fellow Travelers💗🌍Welcome to the Cosmic Moon of PRESENCE in the Galactic year of the Red Cosmic Moon.❤🌛 WE are approaching the completion of a 13-year cycle that BEgan on July 26th, 2006. Through the June SOLstice and upcoming July Eclipse season, the Universe is REFLECTing to you, me, and WE the SACRED RESILIENCE that WE possess to ENDURE the initiations that come with a SPIRITual rEVOLution in CONSCIOUSNESS. The key is to LOVE yourSelf enough to RECEIVE the deep bows of REVERENCE that are BEing offered to you.

As WE AWAKEN, WE REMEMBER that time is not linear...it FLOWs in circular patterns and cycles in which beginnings are endings, and endings are beginnings. What have you TRANSCENDed over these last 13 years that has SUPPORTed you in arriving at the level of SELF-AWAREness that you have NOW?🙏🏻🙏🏾🙏🏽 Have you SURRENDERed to the PURIFICATION medicine of the DIVINE FEMININE Red Moon 'HEALer'?❤🌛 You can choose to fall into the nurturing arms of The GREAT Mother, knowing that you are HONORed for your loving PRESENCE here on Mother Earth. You are a SIGNIFICANT part of the BIRTHing of the Age of PEACE and COMPASSION.🌍✌ The POWER of CREATION that the Cosmic vibration of 13 holds lives within your cellular DNA. You are a co-CREATOR with Source.🕉 Witness the co-CREATION that is your EVOLution of CONSCIOUSNESS with a loving, CURIOUS heart and rest assured that WE are only getting started...HEAVEN ON EARTH is BEing MANIFESTED. LET US REJOICE with JOYful hearts the MIRACLE that is life!💗🙏🏽
In Lak'ech (I AM another yourSelf)💗🌍✌💗🧙‍♂️💗🦋💗🕉💗🌟❤🌜🌊
Heather Elizabeth Planetary Wizard



Your Archetypal Allies for the 13-day cycle of saturday, july 13th, 2019 (cosmic moon Day 17, Kin 1 red Magnetic dragon)-thursday, july 25th, 2019 (DAY OUT OF TIME! Kin 13 red Cosmic skywalker),Year of the Red Cosmic Moon
red dragon 'the primal force'
nurture/being/birth
PROFOUND cycles are converging in this NOW moment of our EVOLution, Dear ONEs! The archetype of the Red Dragon is guiding US through the portal of a new Galactic Spin. WE are birthing what has been gestating over the last 9 Moons (last Spin began on October 26th, 2018). Red Dragon empowers us to TRUST that WE are NURTURED and SUPPORTED. WE came into this life with EVERYTHING THAT WE NEED to THRIVE. Any barriers to embracing this truth are man-made illusions. This 13-day cycle brings with it the Full Moon/Partial Lunar Eclipse AND the completion of the Galactic year of the Red Cosmic Moon! The time is NOW to BE exploring your hero/SHEros' journeys over these last thirteen moons AND thirteen years. WE have reached a PHENOMENAL juncture within humanity's story of EVOLution. Let US CELEBRATE the journey while committing to EMBODYing the WISDOM that WE have AWAKENed to over these last many moons.
Call upon the Hawaiian Goddess Guide, Pele', to PURIFY you of any illusions of separation that are barriers to claiming the POTENTIAL that you hold to BE and DO what you are here to do and BE. Invoke her fires of TRANSMUTATION to burn away the old paradigm that has prevented you from embracing your unique SPARK of LIGHT!
Witness the coming of a new time, where we become more in sync with natural cycles and Time is Art. Support the second documentary film in the series, Time is Art: The Frequency of Love, coming in 2020, Blue Lunar Storm Year.
TheSyncMovie.com/patreon instagram.com/thesyncmovie and YouTube.com/thesyncmovie
more about what you receive by following the 13 moon dreamspell
*BE guided through practices to cultivate inner peace and a sense of connection to all of creation.
*Discover meaning in every day.
*Imagine aligning with the Divine Feminine energy of the Moon, it ignites your passion, encourages your creative expression, heightens your intuition, and promotes your emotional intelligence.
*Imagine moving into the flow of the rhythms of Natural Time, which creates ease as you navigate though the continuous transitions of life's journey.
*Imagine embodying the truth that Time is ART/ Life is ART!
*Imagine reclaiming your innate potential by uniting with sacred archetypes.
I AM GRATEFUL to share this work of heART from a BELOVEd friend, Cornflower Rhythmic Mirror and the ever talented Indubious. YOU ARE THE MEDICINE!
Have a question about the 13 Moon Dreamspell?
You can reach me at shineheatherelizabeth@gmail.com
To schedule your Archetype Activation, please CLICK HERE
I look forward to sharing this sacred lineage with you!
Infinite LOVE and PEACE,
Heather Elizabeth, Kin 114 White Planetary Wizard
In humble gratitude for the pioneers of the new time
It is with deep respect and reverence that I bow to the founders of the Dreamspell, Jose' Arguelles and Lloydine Arguelles. Charged with a most sacred mission of bringing the ancient codes of natural time to the collective, Jose' and Lloydine held the light of truth and the vision of the possibility of peace for humanity. Through incredible sacrifice and discipline, they traveled the world teaching the Dreamspell and inspired countless people to reclaim ONENESS as our Divine birthright. It is because of them that these teachings are alive and well today, continuing to sweep across the world so that the dream of a peaceful, inclusive reality may be made manifest. In Lak'ech, Beloved Jose' and Lloydine.
"The old ways are over. The aeon is passing. The solar age of the Sixth Sun of consciousness, the noosphere, is dawning. We are not I but we are one. We are in the new way of the cosmic Earth. The way of Earth is enlightening. I am one with the Earth. The Earth and myself are one mind. Not I but we-may it be fulfilled-the sacred circle and rainbow hoop of nations unified! May my life be the sacred performance of the art of universal unification! May Earth be realized as a work of art. By the winds that blow, may we become the dance of the sacred order of cosmic enlightenment."---Valum Votan/Jose' Arguelles, Kin 11 Blue Spectral Monkey
"Each one of us has to come to this balance. Each one can either be a masculine controller or a feminine receptor. With natural time, people become naturally more intelligent---following their joy, going where their heart takes them. What if everybody suddenly realized that time was their ally, and they could do what they really wanted to do? Tremendous fear from the control factor says there would be chaos. But our experiments say that people would find their way. Each one of us within our own hearts holds a 'basic goodness'."---Bolon IK/Lloydine Arguelles, Kin 22 White Solar Wind
To learn more about the history of the 13 Moon Dreamspell and the transformational knowledge it holds, please visit: www.lawoftime.org